This looks like an interesting drama by MediaCorp. Tiong Bahru Estate will be the backdrop in this show. Click on the image to watch the 10min screener.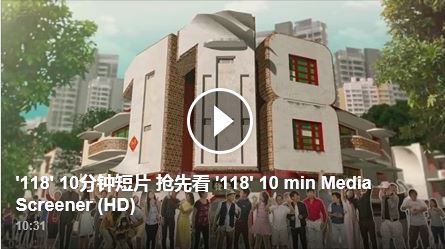 A 10mins media screener of upcoming 7.30pm drama '118′. It's so great, we can't wait for the drama to launch on 20 Oct 2014!
The screener also features the… full opening theme song 《够力够力》by Mr Jack Neo himself!
Personally invited by our music director & executive producer, 梁导 took time off filming Ah Boys To Men 3 to pen the lyrics and sing the theme song. The production team wanted someone who could represent the SG culture, for such an SG drama like '118′!
The screener will also be aired on Channel 8 this Sat 11 Oct 2014 at 10.30pm.